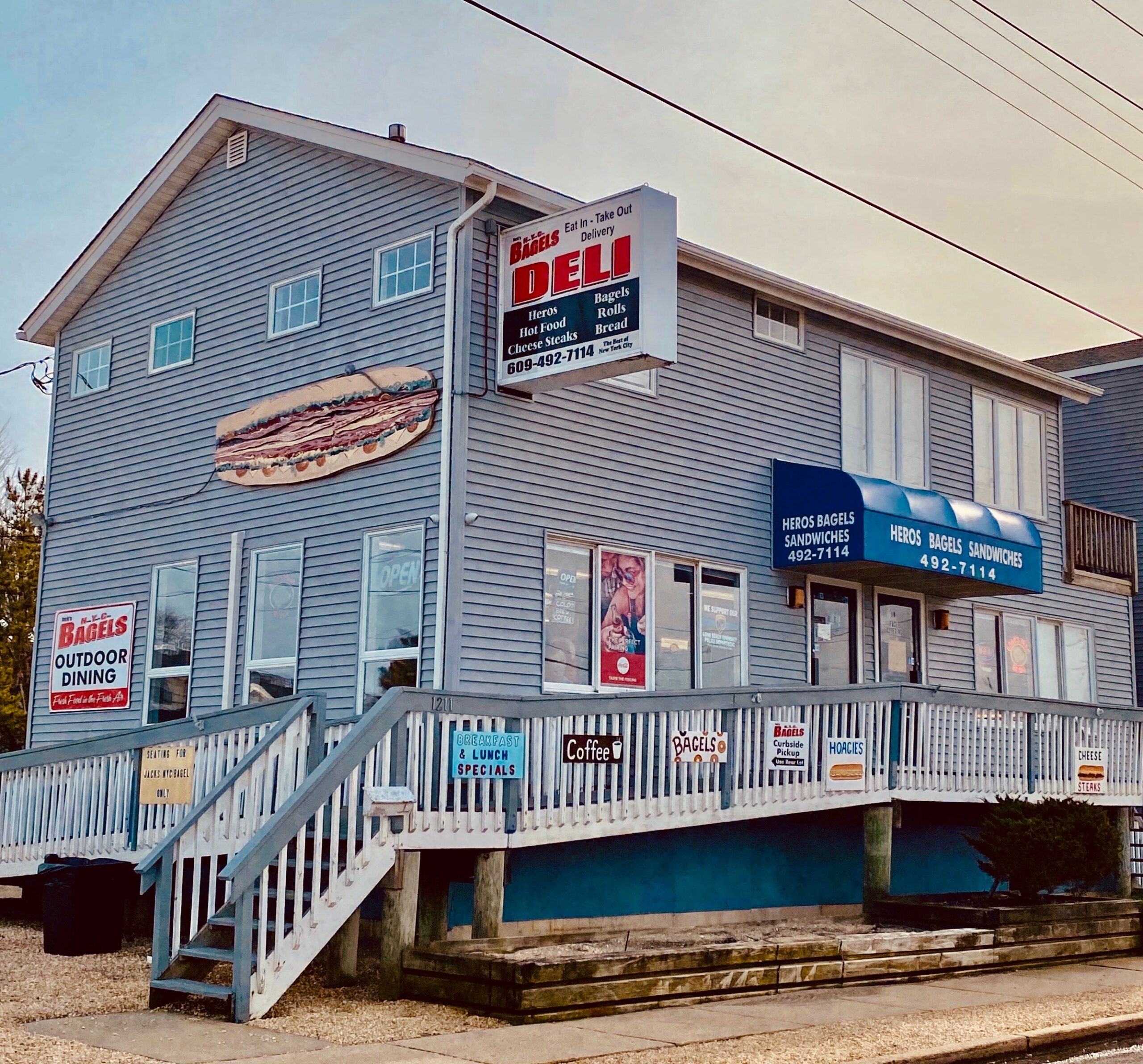 Beach Haven Long Beach Island Store Menu
1211 Long Beach Blvd, Beach Haven, NJ 08005
 The Home of Best Local Bagels, Sandwiches, Specialty Deli breakfast and lunch specials.
Call 609 492 7114
We Accept All Major Credit Cards
Prices Are Subject to Change Without Notice, Sales Tax Not Included
Jack's NYC Bagels - Beach Haven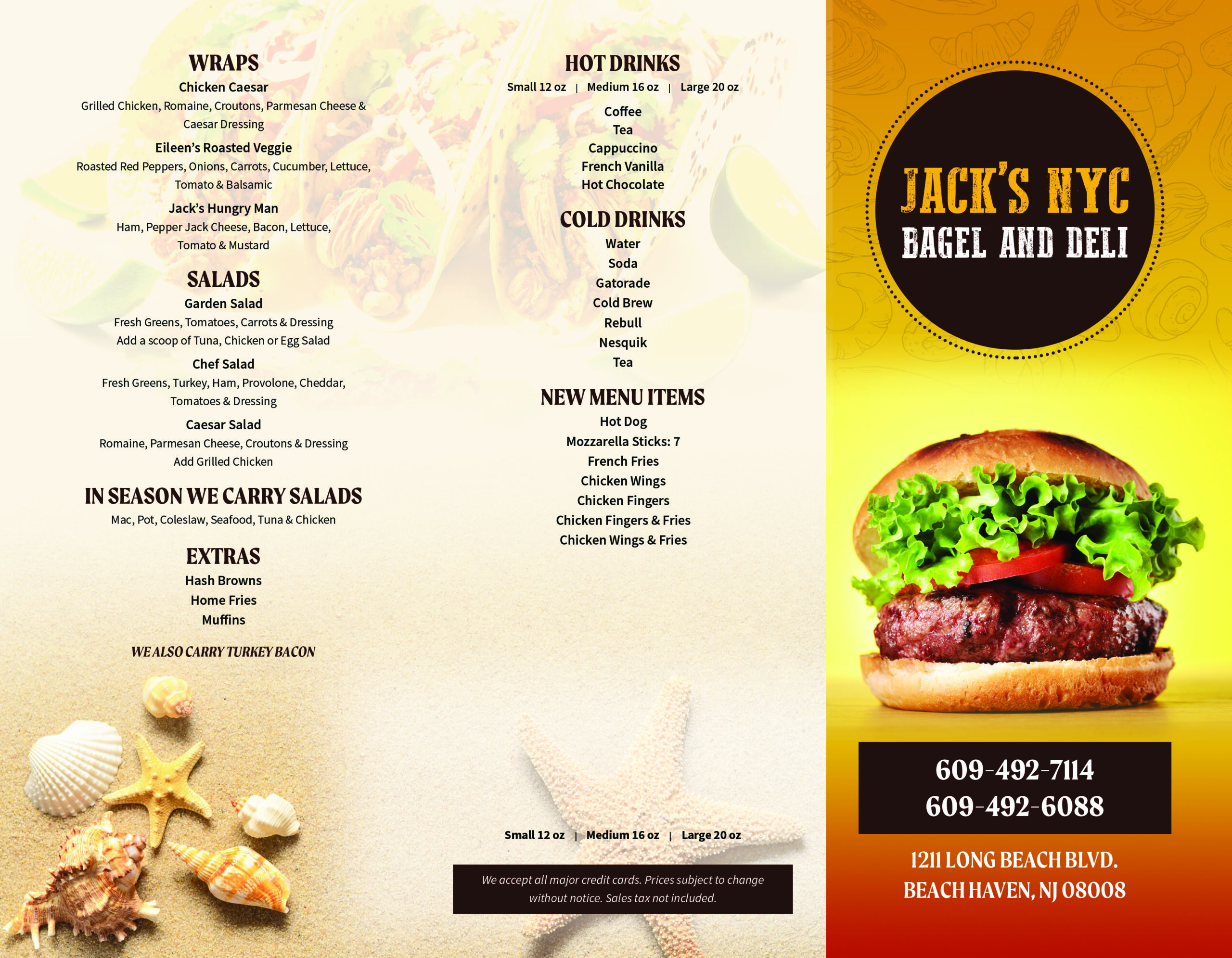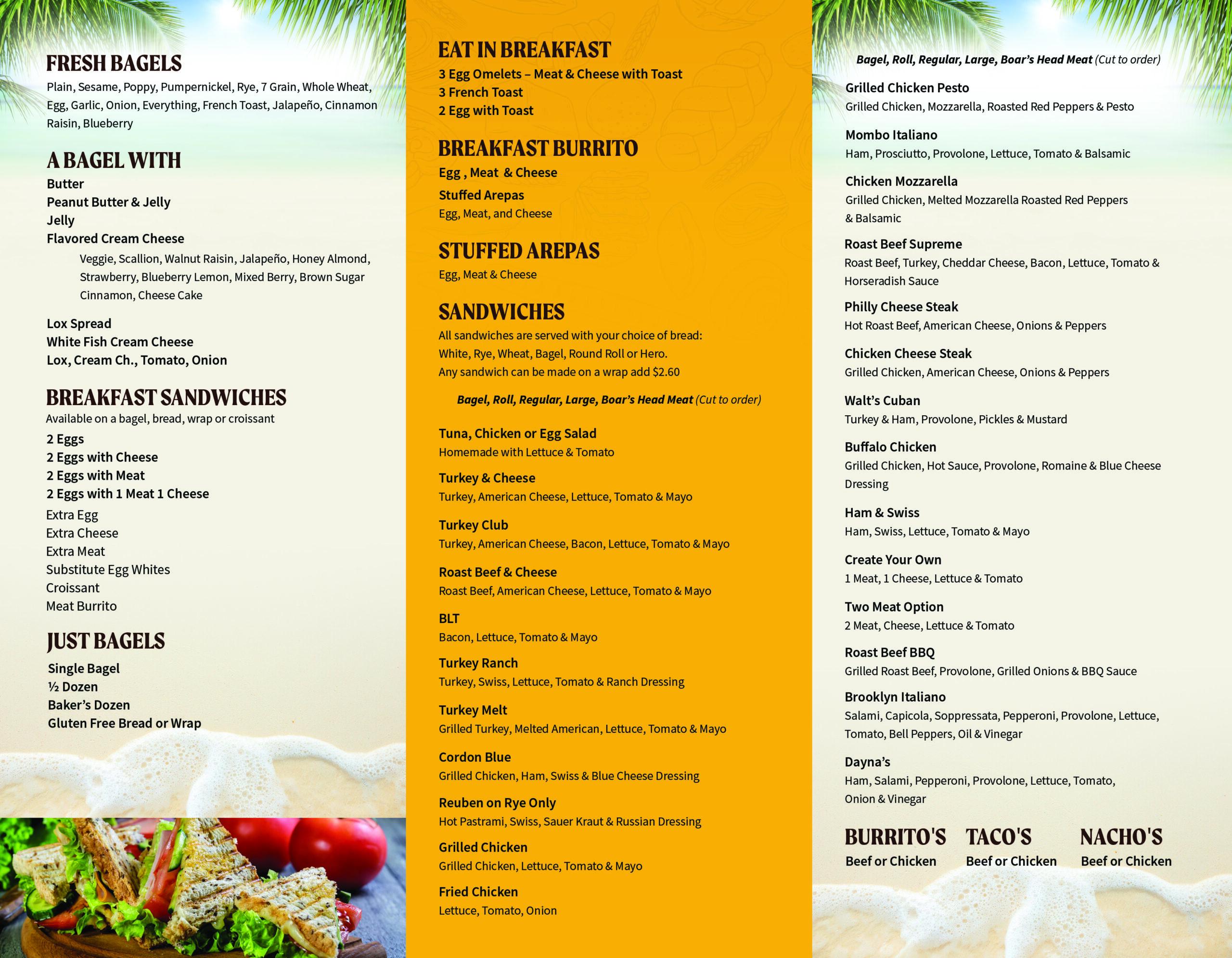 Find Up On the Southern Ocean County Chamber of Commerce
Welcome to Jack's NYC Bagels in Beach Haven, New Jersey. We have the best bagels on Long Beach Island LBI. We have the finest ingredients right from New York. All of our sandwiches, Bagel specials, breakfast, and lunch are made right here in Beach Haven. Have your sandwich made with kaiser roll or any of our specialty bread. Give us a call right from the beach. We have your favorite sandwich and your favorite bagel, and we'll make it fresh. We have weekly specials, whether that's for breakfast or lunch. We are using Boar's Head Meats, one of the finest available in a delicatessen Market. Stop in today or call us! Come to our bagel shop. What are your favorite specials today
We are a Full NYC Bagel Deli with NY bagels & breads; Boars Head Meats sliced fresh while you wait!
Bagel & Deli is located in Beach Haven, N.J. featuring the finest bagels out of New York City and Green Mountain coffee, Boars head meats. We serve breakfast sandwiches, lunch, dinner, Hot or cold, and a full delicatessen: delivery or pickup.
BAGELS, CAFES & SNACK BARS, CATERING, DELICATESSENS, FOOD & DINING, AND SPECIAL EVENT PLANNING.
We guarantee you will love your sandwiches, bagel, or specials. Call us today in beach haven, don't forget our other location in Tuckerton – Little Egg Harbor New Jersey.